DARKLIGHT IS AN INDEPENDENT MULTIMEDIA STUDIO THAT TELLS BIPOC STORIES OF A DIFFERENT KIND.
Our studio produces original content that transcends a single medium. Through partnerships with publishers, many of our stories debut in print as novels, picture books, chapter books, or graphic novels. Darklight also manages the licensing of our characters and series.
Darklight Studios was founded in 2019 by Isaac Perry and
Joy Triche. After previously working together as writer and publisher respectively, their decision to create Darklight was sparked by a single phone call and a mutual desire to innovate the creative and operational aspects of storytelling. The pair formulated Darklight's ethos, and have moved forward with projects that define the progressive artistry of the studio.
Seeking a better path from idea to audience, Perry and Triche created Darklight to increase the visibility and impact of BIPOC (Black, Indigenous, and People of Color) stories within the entertainment industry.
Darklight believes that by rejecting the negative connotation of "dark", we are able to celebrate the brightness that is inherent in BIPOC cultures, and focus on characters whose color is their light.
Our relationships with artists and creators inspires us to push past boundaries and produce original stories and bold points of view. The result is storytelling that is entertaining and socially evocative, allowing our work to resonate both commercially and culturally.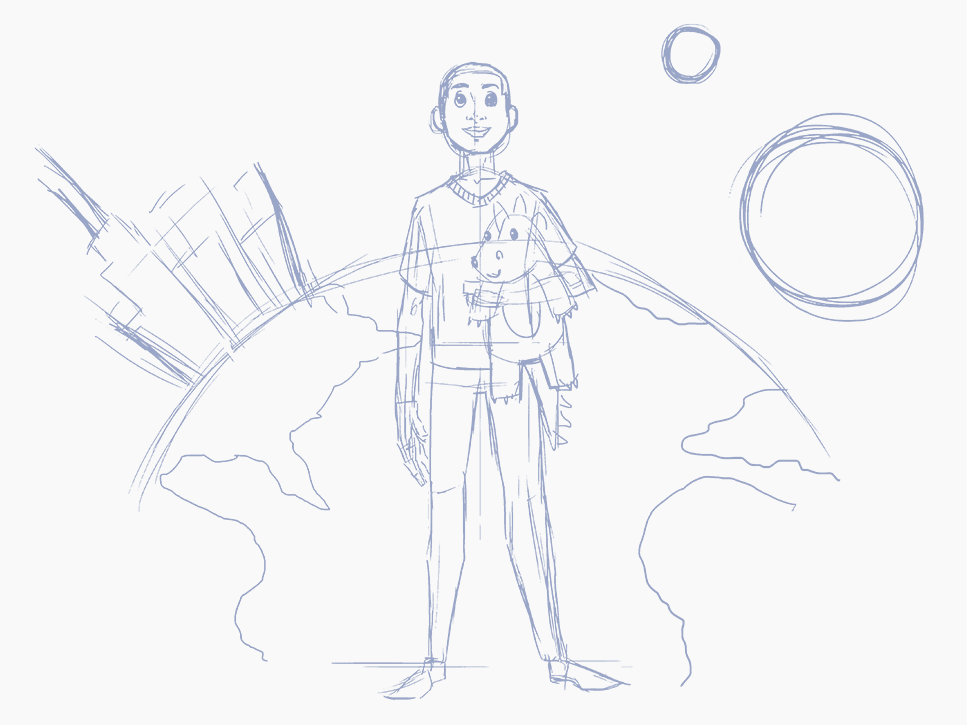 In 2020, following the success of the children's book, Q Saves the Sun, Darklight developed the next book in the Super-Q Series: Q Tangles With Time. The book was published through a partnership with Tiger Stripe Publishing, and the third book in the Super-Q Series is currently in development.
In the spring of 2021, THE AFTERSCHOOL ADVENTURES OF THE ULTRA-SHOCK BARBERSHOP—the debut book in a new middle-school series—will be released, again in partnership with Tiger Stripe.
Other projects include: our first YA novel, THE HOLLOWAY SOCIETY OF YOUNG DETECTIVES, featuring a teenage hero in an ongoing series; SPARROW, a sci-fi graphic novel aimed at mature readers that examines present-day issues in a future world; and the literary spy-thriller, THE DEEP END OF PARADISE, which introduces Mars Carter—an antihero set to appear in subsequent novels. Our short film, M.I.S., is in early development and signifies our push into TV and film.
Darklight is committed to original storytelling featuring BIPOC heroes that reaches a wide audience and represents an authentic point of view. Although the stories we tell are often fantastical, at their core they are inspired by truth.
Darklight Studios is headquartered in Chicago.